Get ready to chow down, vegan-style, on these 12 show-stopping vegan main dishes for Thanksgiving and Christmas. These Thanksgiving and Christmas mains are some of my favorite alternatives to turkey that will please vegans and meat-eaters alike. Plant-based holidays are the best and if you need some amazing Thanksgiving sides, try one or more of these 40 Vegan Side Dishes for a plant-based holiday.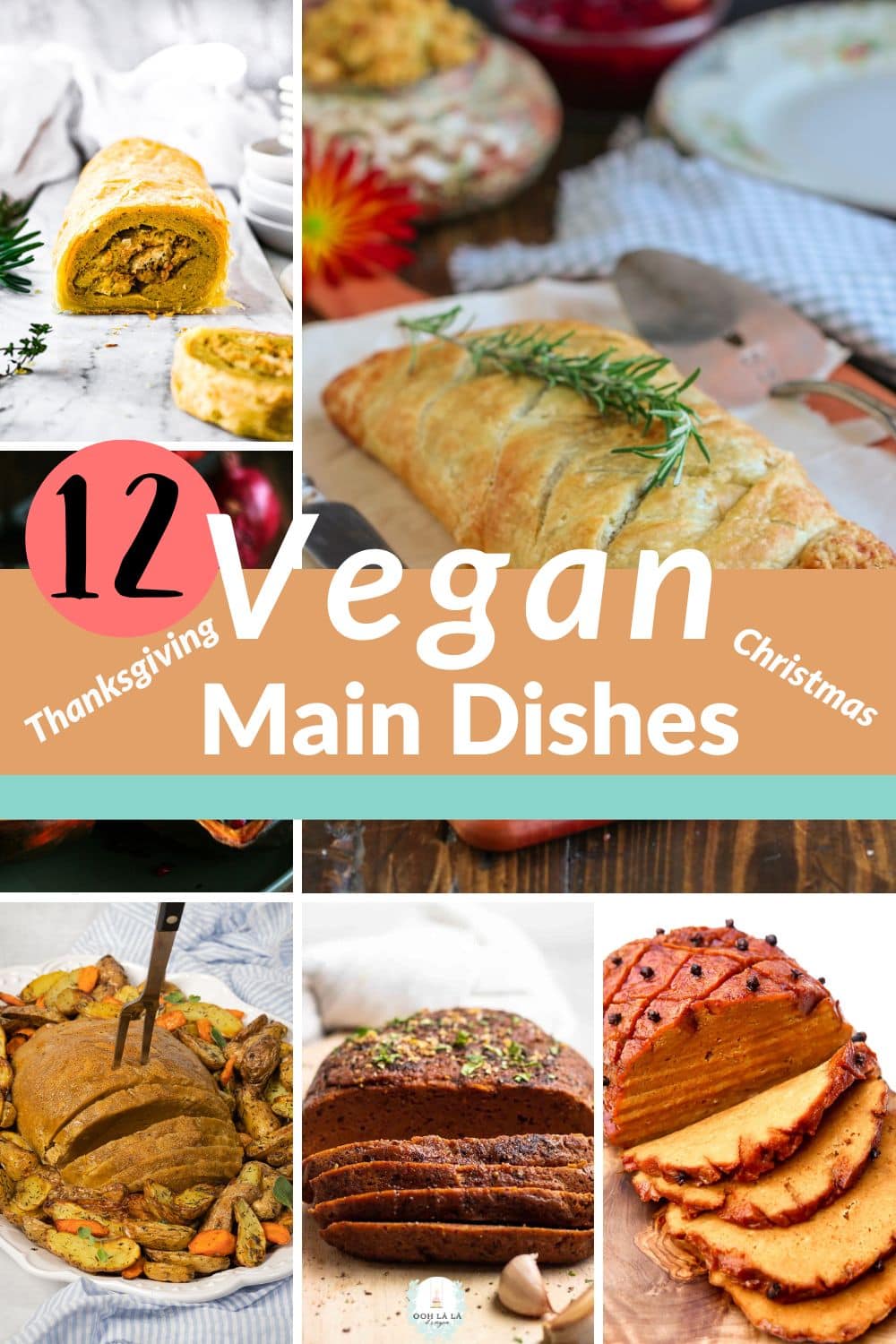 What to Serve With Vegan Main Dishes
The following vegan mains are brought to you by yours truly and some of my favorite food blogger friends. If you're looking for an entire meatless Thanksgiving meal for a crowd, or something to serve up with these Thanksgiving and Christmas mains, pair one of more of these fabulous vegan dinner recipes with some creamy Cauliflower Mashed Potatoes, herby Vegan Croissant Stuffing, Vegan Sweet Potato Casserole, Air Fryer Brussel Sprouts, Vegan Dinner Rolls, and my spiced orange Gin Spritz. Oh no, let's not forget the vegan appetizers to complete your delicious vegan meal! Think one of these meat and dairy-free Vegan Soup Recipes. Ready, set, go!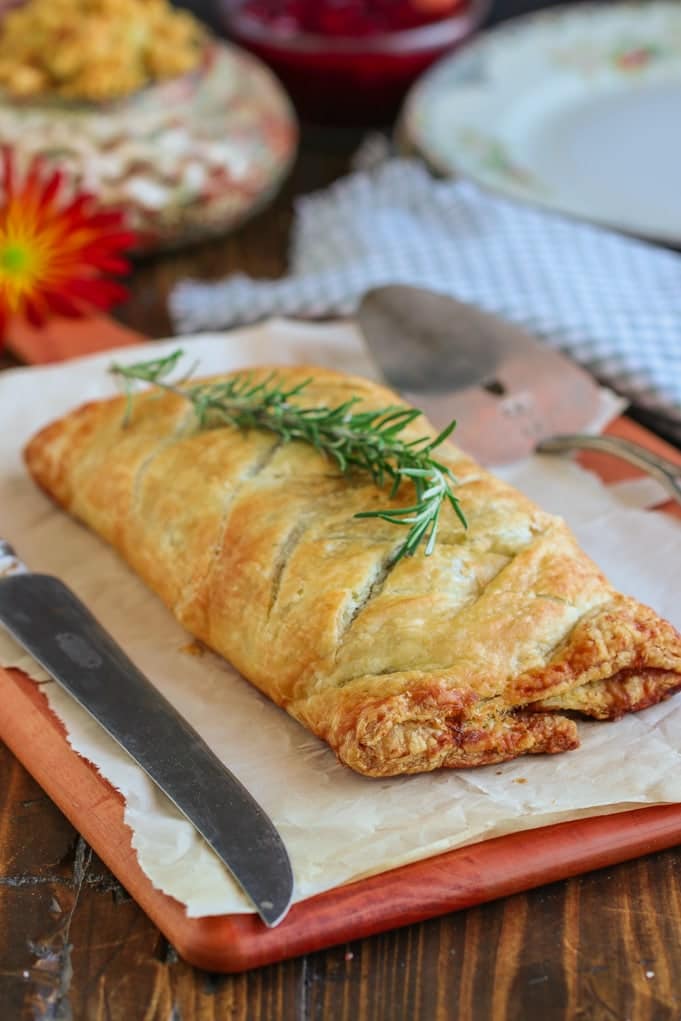 Vegan Mushroom Wellington With Sweet Potatoes & Rosemary
This Vegan Mushroom Wellington is stuffed with caramelized onions, savory mushrooms, sweet potato and springs of rosemary. An easy, fabulous Vegan Beef Wellington that blows away the traditional classic.
Juicy Vegan Roast Beef
This juicy and tender Vegan Roast Beef is one of the best vegan main dishes that will please even meat-eaters! It is packed full of flavor and perfectly meaty with a great chew. High in protein, filling, and hearty, this seitan roast beef is the perfect meatless main dish for festive dinners.
Seitan Turkey
This vegan Seitan Turkey recipe is made of seitan, a delicious meat alternative made from vital wheat gluten. And just like real turkey, the left-overs make great sandwiches.
Amazing Vegan Ham
This Vegan Ham recipe will amaze you!  Salty, smokey, mock meat made from seitan and roasted to perfection.  It's sure to make a holiday meal special and it is perfect for a vegan ham sandwich! This mock meat is made from seitan aka wheat meat and it will surprise even the most skeptical eaters.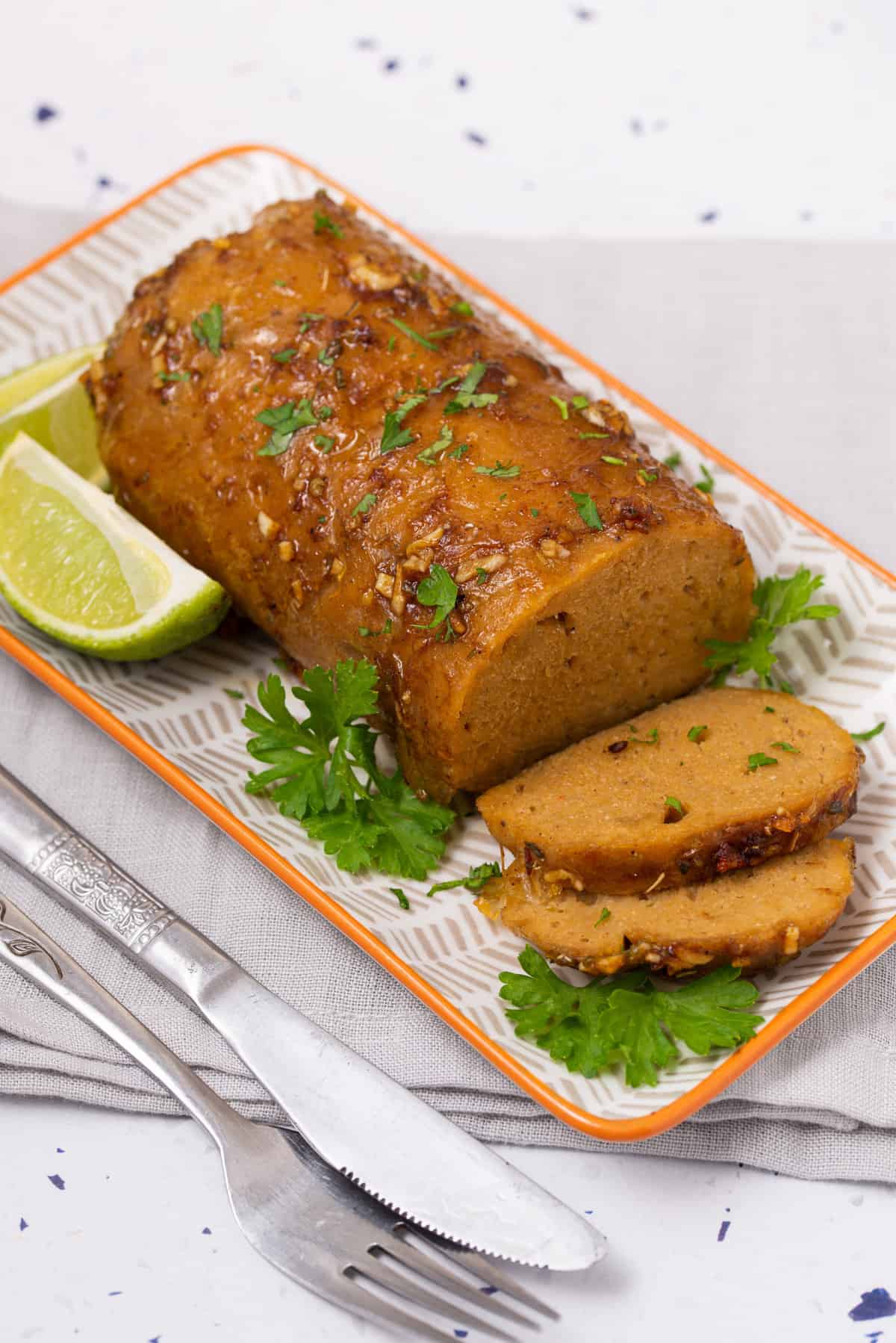 Vegan Turkey Roast
A Vegan Turnkey Roast made with chickpeas and vital wheat protein (also called seitan), this is an easy, delicious recipe that comes together in under 2 hours and way cheaper than buying vegan turkey!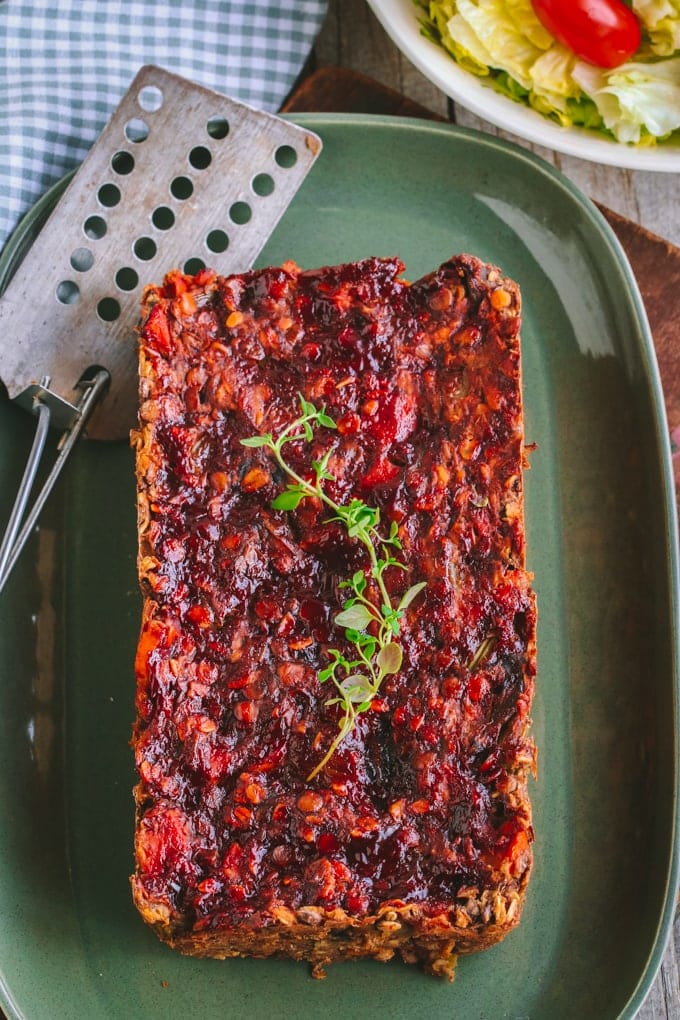 Best Savory Vegan Lentil Loaf with Maple Balsamic Glaze
Nothing says quintessential comfort food like this savory Vegan Lentil Loaf with maple balsamic glaze. Made with sautéed vegetables, lentils and a medley of spices, one of my favorite vegan main dishes that's also whole food plant based (WFPB) and gluten-free. Perfect for holidays or any day you're looking for a simple, wholesome meal.
Lentil Meatloaf Muffins
Hearty and comforting, these Lentil Meatloaf Muffins are perfect for holidays or any time of year. Topped with a balsamic ketchup glaze, they are easy to make in under an hour.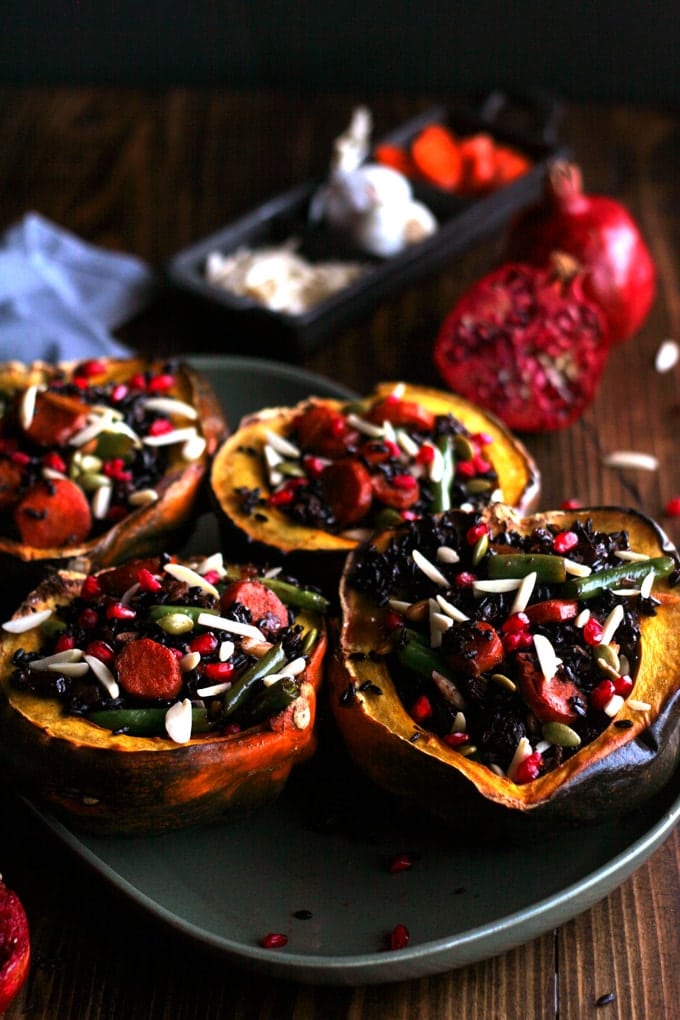 The BEST Holiday Stuffed Acorn Squash
Topped with crunchy almonds and ruby red beads of pomegranate, these Stuffed Holiday Acorn Squash are loaded with Forbidden Rice and a medley of seasonal vegetables and spices. Simply the best!
Classic Beyond Meat Meatloaf
This vegan Beyond Meat Meatloaf is reminiscent of the classic meatloaf you grew up with! It's made in 1 bowl with 12 simple ingredients and baked with a homemade ketchup on top.
Seitan Roast En Croute
This homemade Seitan Roast En Croute recipe is the perfect main dish for your vegan holiday table.  Stuffed with vegan-friendly bread stuffing and wrapped in a puff pastry crust, this is a fantastic plant based replacement for turkey for your Christmas, Thanksgiving, or any special dinner.
Vegan Stuffed Butternut Squash
Looking for one of he best vegan main dishes? Roast up these Vegan Stuffed Butternut Squash filled with cranberry rice, pecans, and chickpeas. Serve as a main dish for Thanksgiving or Christmas.
We hope you enjoyed these 12 vegan main dishes and will try one or more this holiday season. Meatless Thanksgiving and Christmas mains are the best way to serve up the holidays and encourage family and friends to eat more plants. Cruelty-free cooking is the future and we hope you're ready to celebrate with some show-stopping vegan main dishes that will complete your holiday table.
Have you tried this? Why not leave a star ⭐️⭐️⭐️⭐️⭐️ rating in the recipe card right below and/or a review in the comment section further down the page? I always appreciate your feedback. You can also follow me on Instagram, Facebook, Pinterest, and Twitter, and sign up for my newsletter!