These vegan Christmas mains are sure to please even the non-vegans in your family. From Vegan Mushroom Wellington to Stuffed Holiday Acorn Squash, each of these vegan Christmas recipes will have your guests begging for seconds.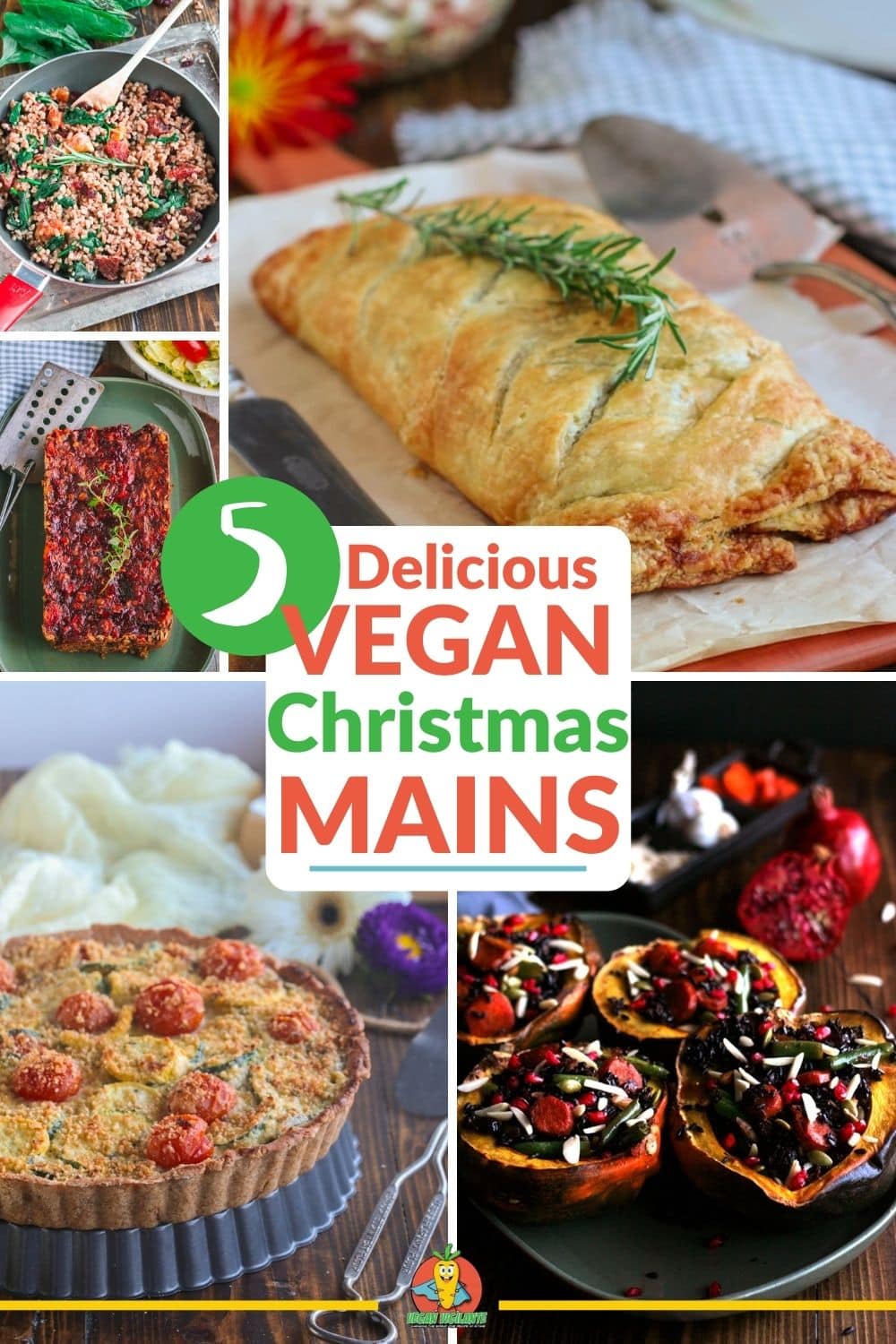 Happy holidays, hungry friends. I've put together 5 Delicious Vegan Christmas Mains to give you an assortment of choices for Christmas dinner main dishes. And, here are a few happy Christmas stories from Buzzfeed to brighten your day in case all that Christmas shopping has made you crazy!
These recipes are perfect to make for your own family for the holidays. Alternatively, you can take one or more to a non-vegan Christmas dinner that a friend or family member is hosting. I hope you enjoy and make them all! What's more, check out these 47 Vegan Christmas Dinner Ideas for more Christmas dinner recipe inspiration.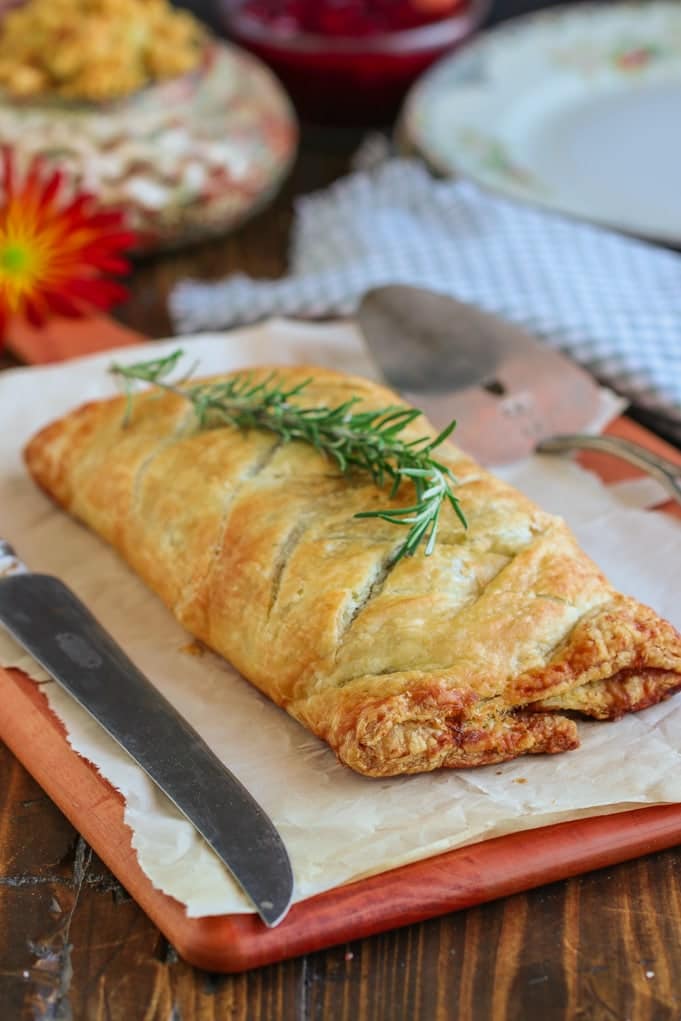 This tasty vegan main dish for Christmas is bursting with juicy mushrooms, sweet potatoes and fresh rosemary. A touch of Dijon mustards seals the deal for the perfect vegan holiday main.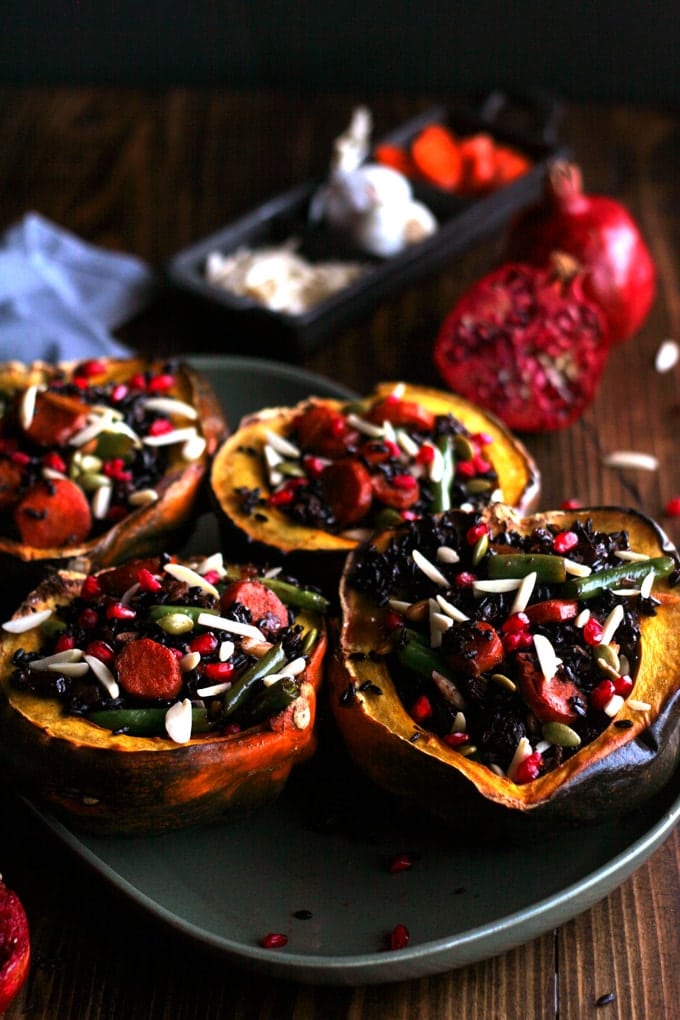 This stuffed acorn squash recipe is perfect for your holiday table if you're looking for a vibrant and flavorful Christmas vegan main dish. This recipe is one of the first vegan Christmas dinner recipes I made for someone special and remains a holiday favorite in my home.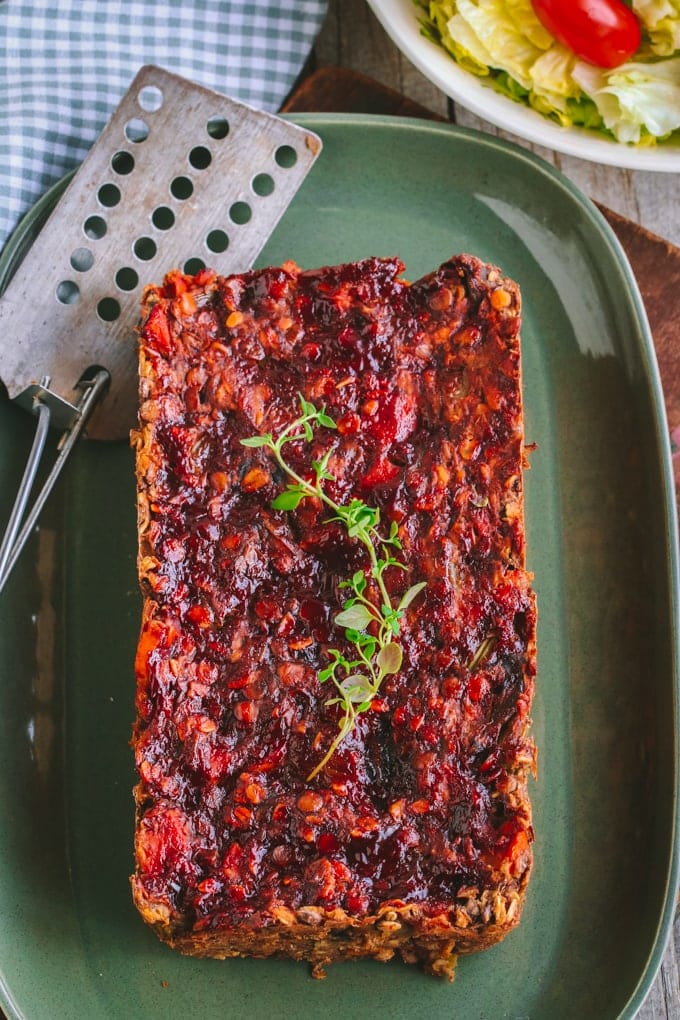 This savory vegan lentil loaf is whole food plant based and gluten-free. Therefore, this means it's made with no-oil or refined sugar and is perfect for those who are gluten-intolerant. Moreover, the best part about this holiday treat: it's topped with a dreamy maple balsamic glaze that adds just the right amount of flavor.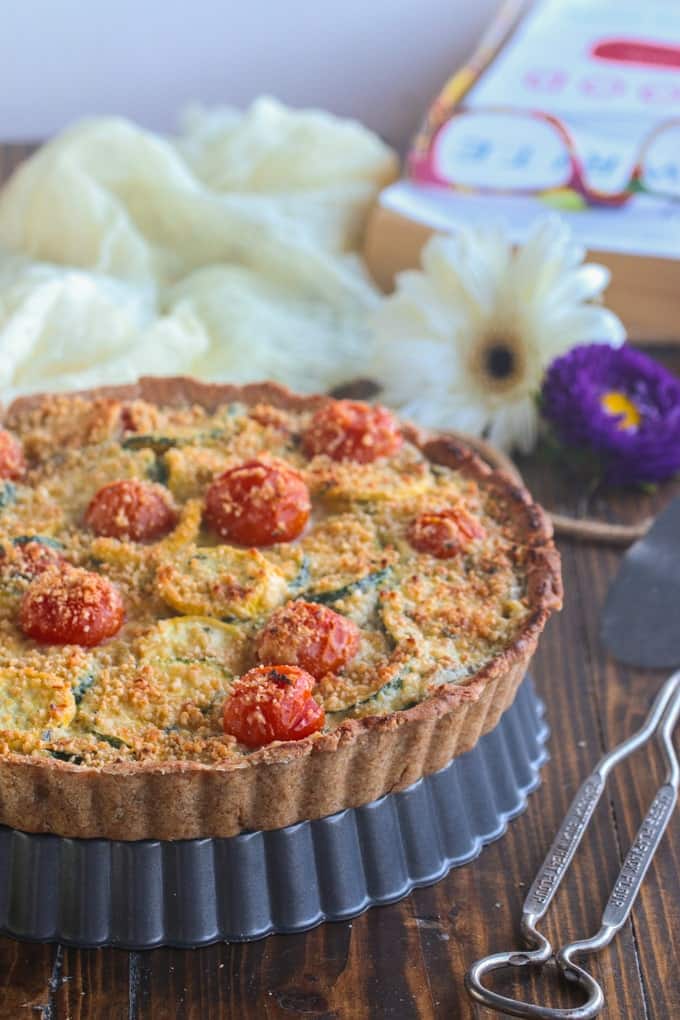 Imagine this gorgeous vegan Christmas main as the centerpiece for your holiday table. Filled with fresh basil, zucchini, summer squash and roasted cherry tomatoes, it's light, flaky crust with subtle hints of hazelnut will have you returning for another slice long before you're finished with the last.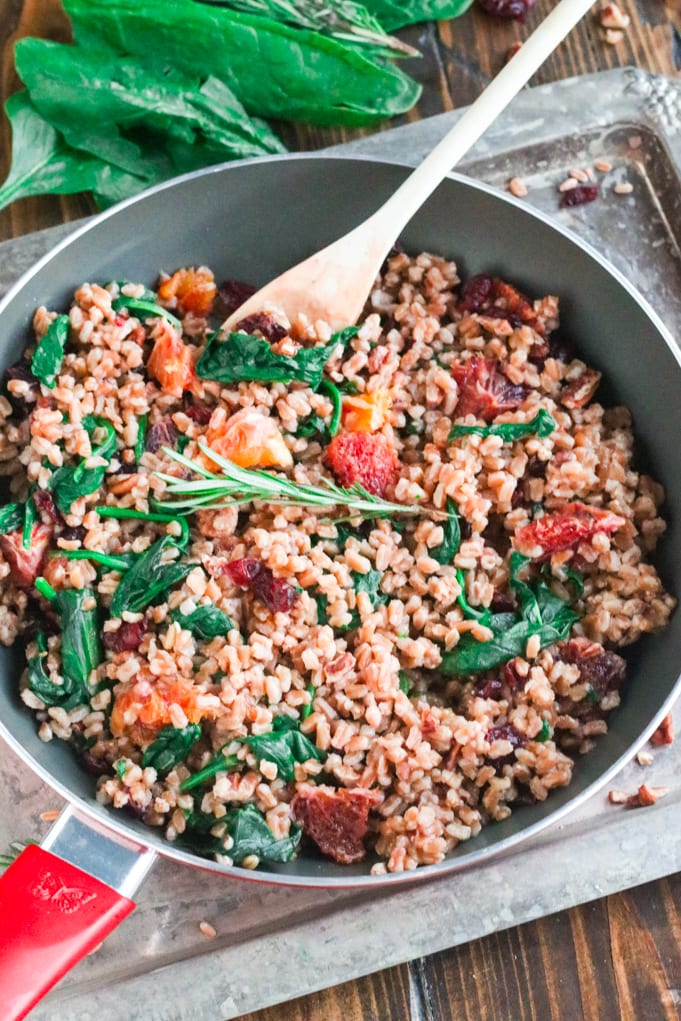 This spinach and blood orange farro recipe is not only vegan, but whole food plant based, as well. Vibrant blood oranges, savory spinach, fresh rosemary and dried cranberries make this colorful feast one of the most perfect vegan main dishes for Christmas.
Related Holiday Recipes
Have you tried this? Why not leave a star ⭐️⭐️⭐️⭐️⭐️ rating in the recipe card right below and/or a review in the comment section further down the page? I always appreciate your feedback. You can also follow me on Instagram, Facebook, Pinterest, and Twitter, and sign up for my newsletter!