Homemade salsa recipes made from scratch are the best ever, don't you agree? Introducing Salsa From Around the World, a collection of 30 easy, fresh salsa recipes made by some of my favorite fellow food bloggers. I challenge you to try each one and come back and tell us how fan-freaking-tastic they all are.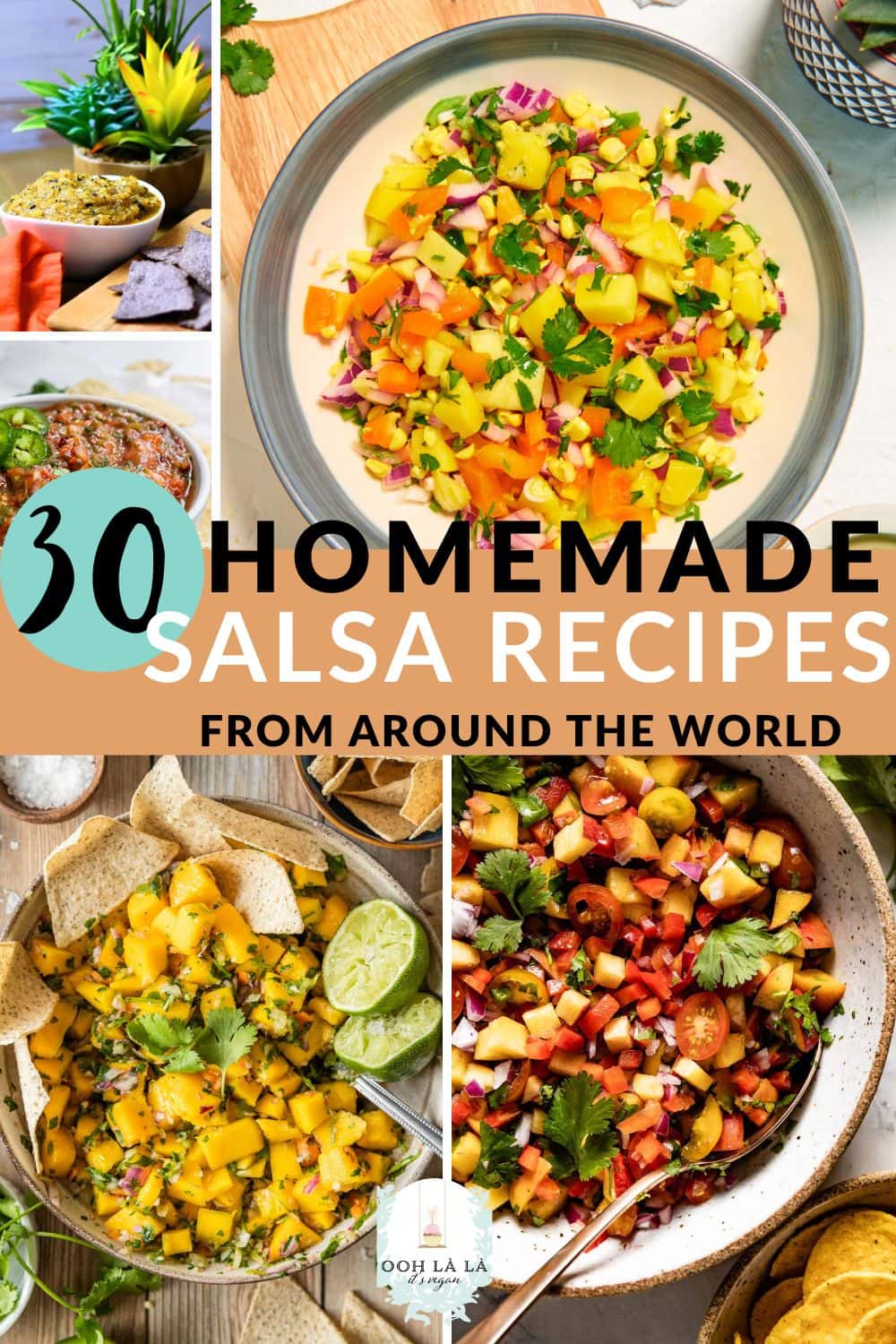 I don't know about you, but I love trying food from different cultures and this roundup of Salsa Around the World is no exception. These homemade salsa recipes come from a variety of different cultures in countries that include Mexico, East Africa, South Australia, and Canada.
If you're looking for something to pair one of these delicious homemade salsa recipes with, try my vegan tinga tacos, vegan enchilada casserole, grilled Portobello mushroom burger, and my amazing carrot dogs. Without any further ado, here they are:
This Mango Habanero Salsa recipe is a fresh and delicious addition to your summer! The juicy mango makes this salsa perfectly sweet while the habanero and jalapeños pack a spicy kick making the perfect flavor combo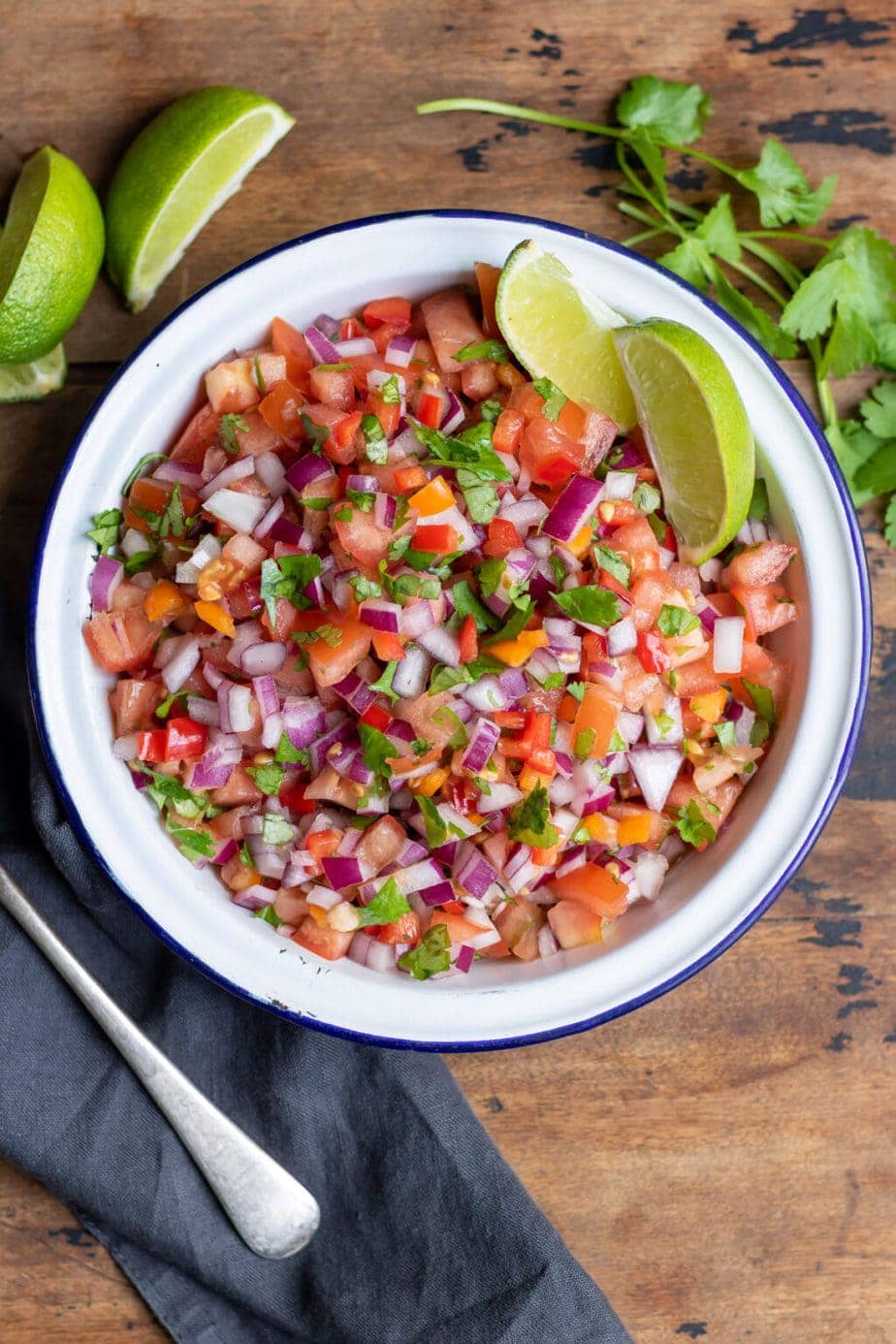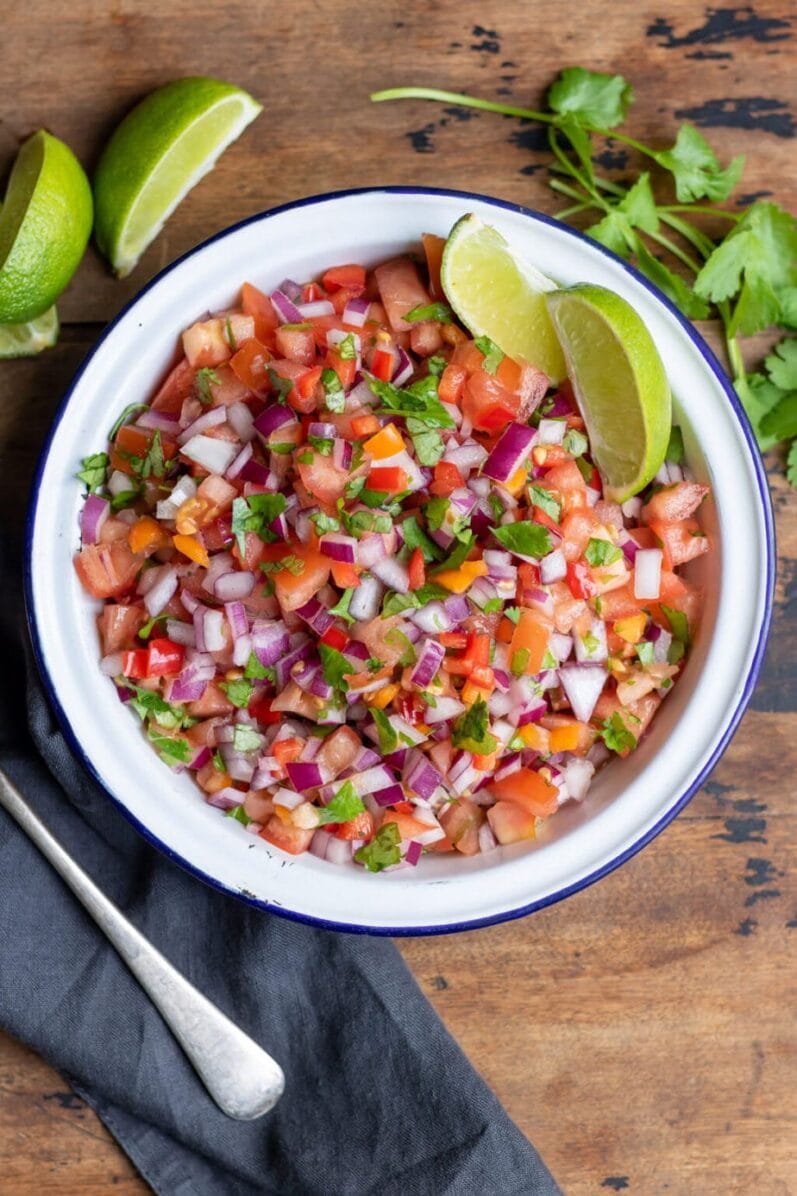 Xnipec is a HOT Habanero Salsa recipe that's popular in Yucatán, Mexico. It's made with classic salsa ingredients of tomatoes, onion and cilantro along with super hot habanero peppers for a pico de gallo-style dip that's made for those who can handle the heat!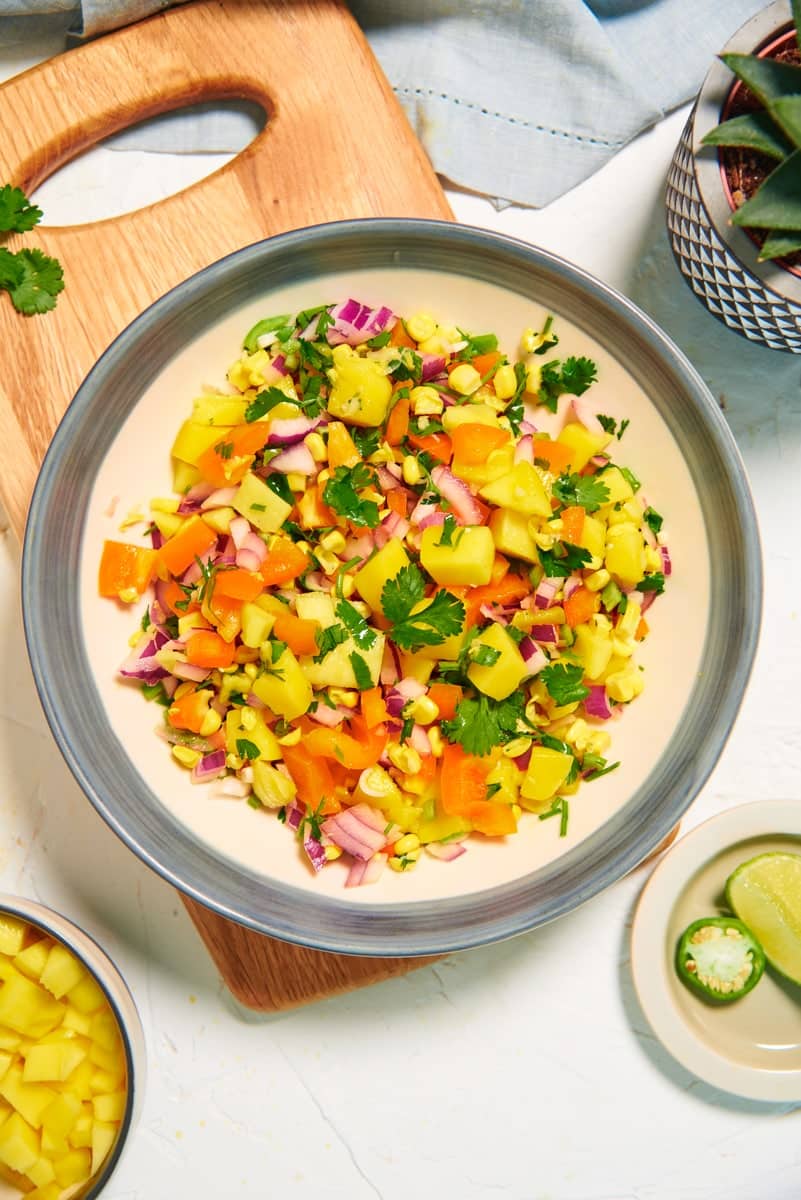 Mango corn salsa with jalapeno that's naturally whole food plant based (WFPB), vegan and gluten-free and loaded with fresh, wholesome vegetables then tossed with tangy fresh lime juice. The perfect spicy, healthy homemade salsa recipe for all your fresh salsa needs. Be sure to check out my video on How to Make the Easiest Salsa Ever.
For the freshest flavor, make your own tomatillo red chili salsa and enjoy as a snack or appetizer with crackers, chips or anything else you want to dip. This copycat Chipotle hot salsa sauce is great alongside any south of the border inspired meal. Make lots, because this red tomatillo salsa will disappear fast!
Pineapple Salsa, made with pineapple, peppers, red onions, and more, makes a sweet and refreshing summer salsa. It adds a light, fresh, tropical topping to any of your favorite summer or Mexican recipes. Make it for Cinco De Mayo or anytime you want some sweet heat as an appetizer!
When it's peach season, it's time to make every effort to enjoy them like with this Fresh Peach Salsa. This delicious summer condiment has a combination of sweet, savory and slightly spicy flavors which makes this homemade salsa recipe ideal to use in several ways. Serve as an appetizer with chips, or as a topping to vegan tacos.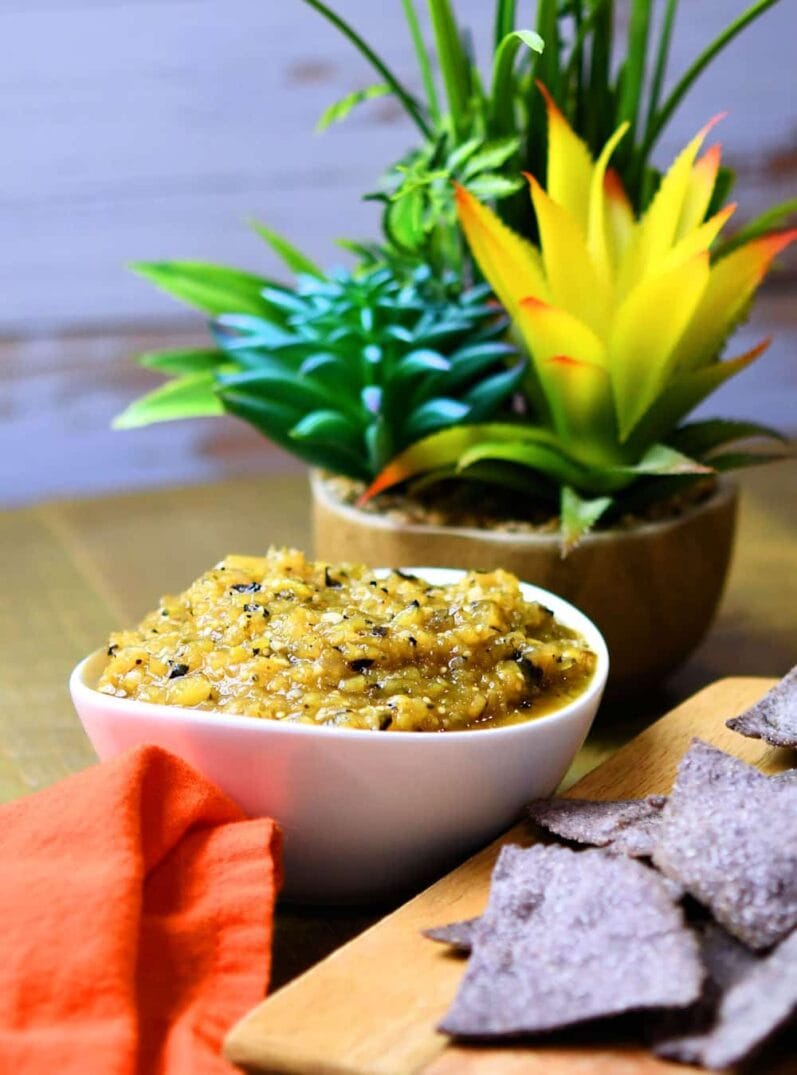 Roasted pineapple tomatillo salsa is a delicious combination of sweet and spicy. Pair with tortilla chips, tacos, or anything that could use a bit of flavor.
Light and refreshing Watermelon Salsa, with watermelon, strawberries, herbs, honey, and jalapeño, offers a sweet and spicy summer appetizer for Cinco De Mayo, or a picnic, party, or potluck!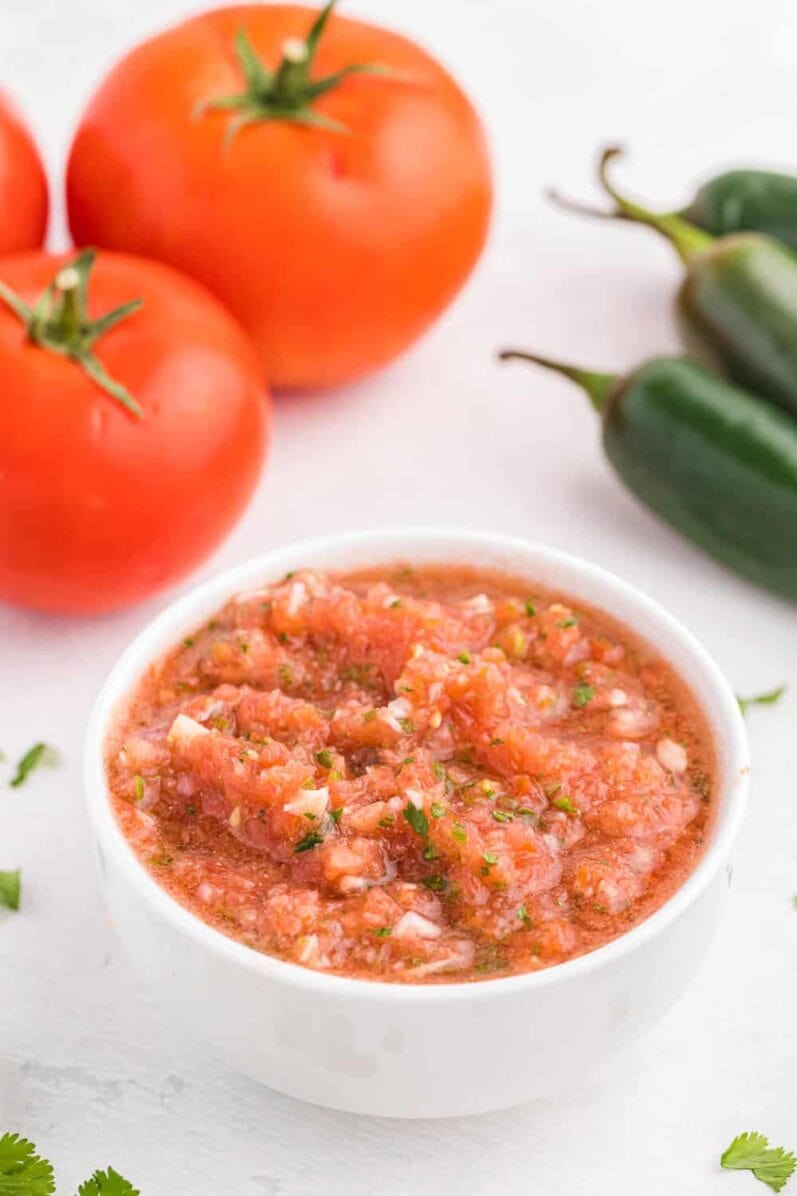 Garden Salsa is a fresh and easy way to get fresh salsa at home in a hurry. Grab those garden tomatoes, peppers and get to prepping or make a pit stop at the farmer's market. This is one of the best homemade salsa recipes ever, that no jarred salsa could even hold a candle to.
This quick and easy Strawberry and Avocado Salsa is perfect for the warmer months when strawberries are at their peak flavor. Each bite reveals contrasting and complementing flavors; they are sweet and tangy, spicy and savory, each harmonizing perfectly with the other.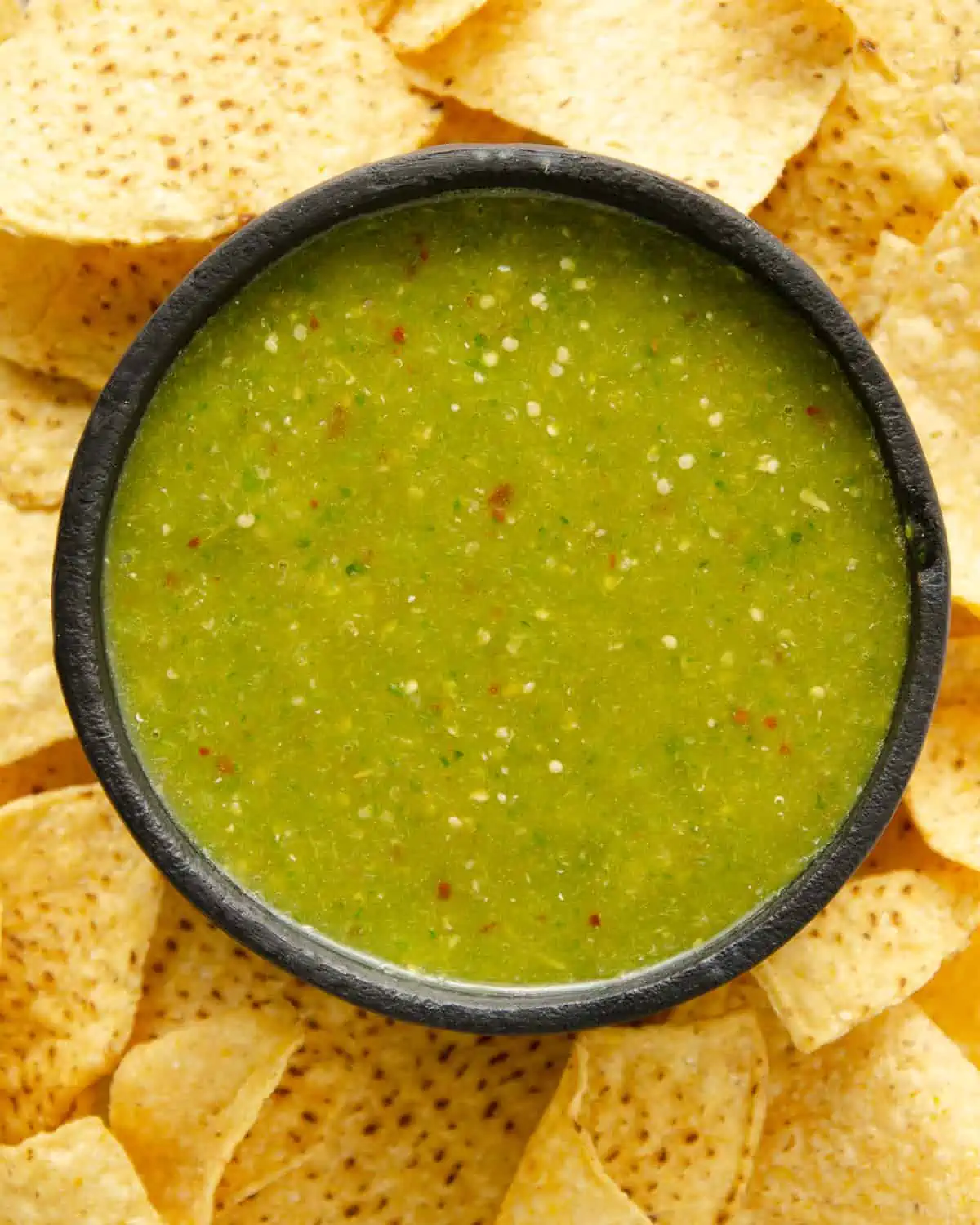 This authentic spicy serrano salsa uses traditional Mexican techniques to make the perfect spicy and fresh salsa. This spicy and tangy salsa is the perfect pairing with everything from quesadillas to tacos and much more!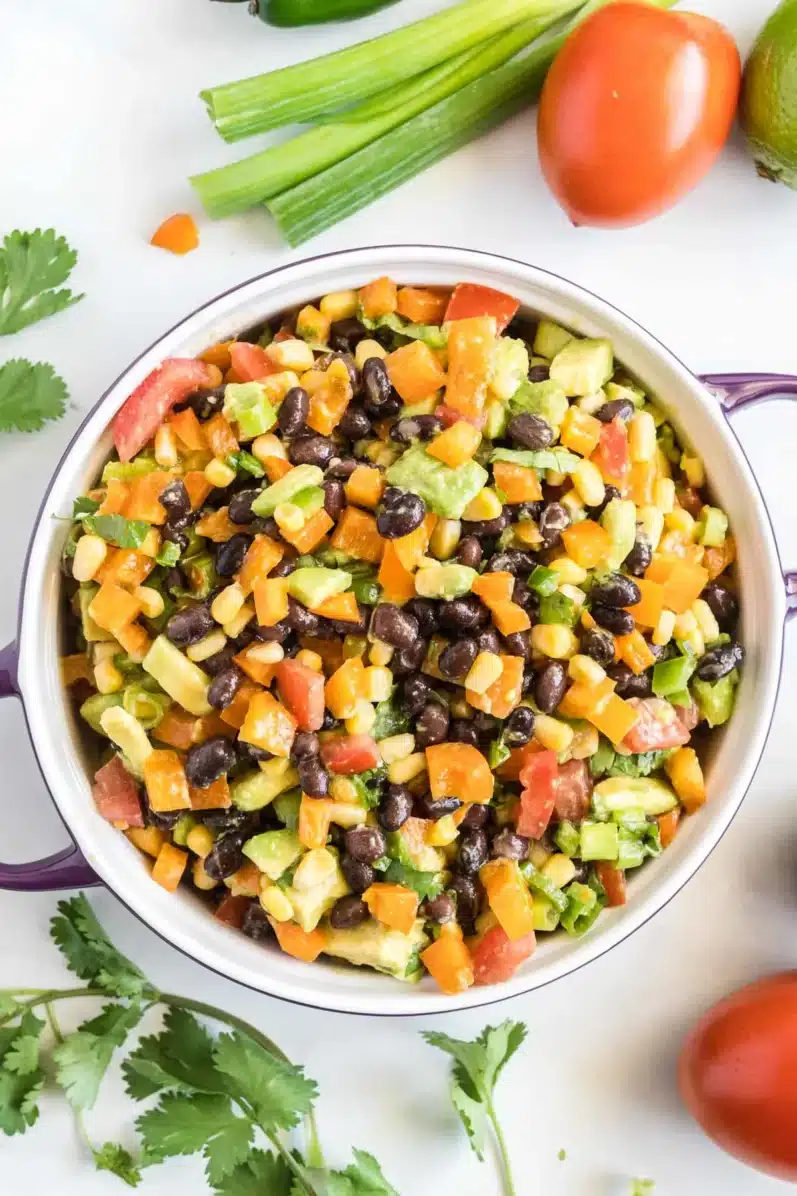 A flavorful salsa with corn, black beans and avocado. Jalapeños give this salsa a bit of a kick, while the fresh cilantro and lime brighten the flavors. Perfect as an appetizer with a bowl of tortilla chips or use it to top tacos.
With a delightful blend of radish, cucumber, bell pepper and a few spices — this crisp, refreshing tomato free salsa is certain to enliven any savory dish it accompanies! This garden fresh summer salsa is beautifully vibrant as well, making it a great entertaining recipe, too!
Looking for an unusual homemade salsa recipe from Salsa Around the World? This fizzy, probiotic-rich, naturally fermented salsa is filled with super delicious flavors with a lot of depth, and a touch of spice! Whether you're a seasoned fermenter or new to fermentation, this cultured bell pepper salsa could not be easier to make.
This Fresh Peach Salsa is a quick and simple recipe that comes together in 15 minutes. While it can be served by itself with your favorite tortilla chips or main dish.
Made with freshly roasted tomatoes and a dash of warm, rich spices, this Jamaican jerk salsa puts a new spin on your traditional recipe. Grab a basket of chips, a cold margarita and a spot on the patio with a big bowl of this Jamaican jerk salsa for one perfect summer evening.
One of my favorite from Salsa Around the World is this quick and Easy Cherry Salsa Recipe has only five ingredients, and you can put it on almost anything! Another quick recipe which will accompany any weeknight meal or make a great afternoon snack! Cherry Salsa is a blend of amazing, sweet cherries, tangy lime, and kickin' jalapeños!
This refreshing and easy pineapple salsa recipe is vibrant, flavorful, healthy, and delicious! Make it in just 15 minutes and serve it with crispy tortilla chips alongside creamy guacamole, pico de gallo, cilantro lime avocado sauce, tacos, or this easy watermelon agua fresca for an epic Mexican spread!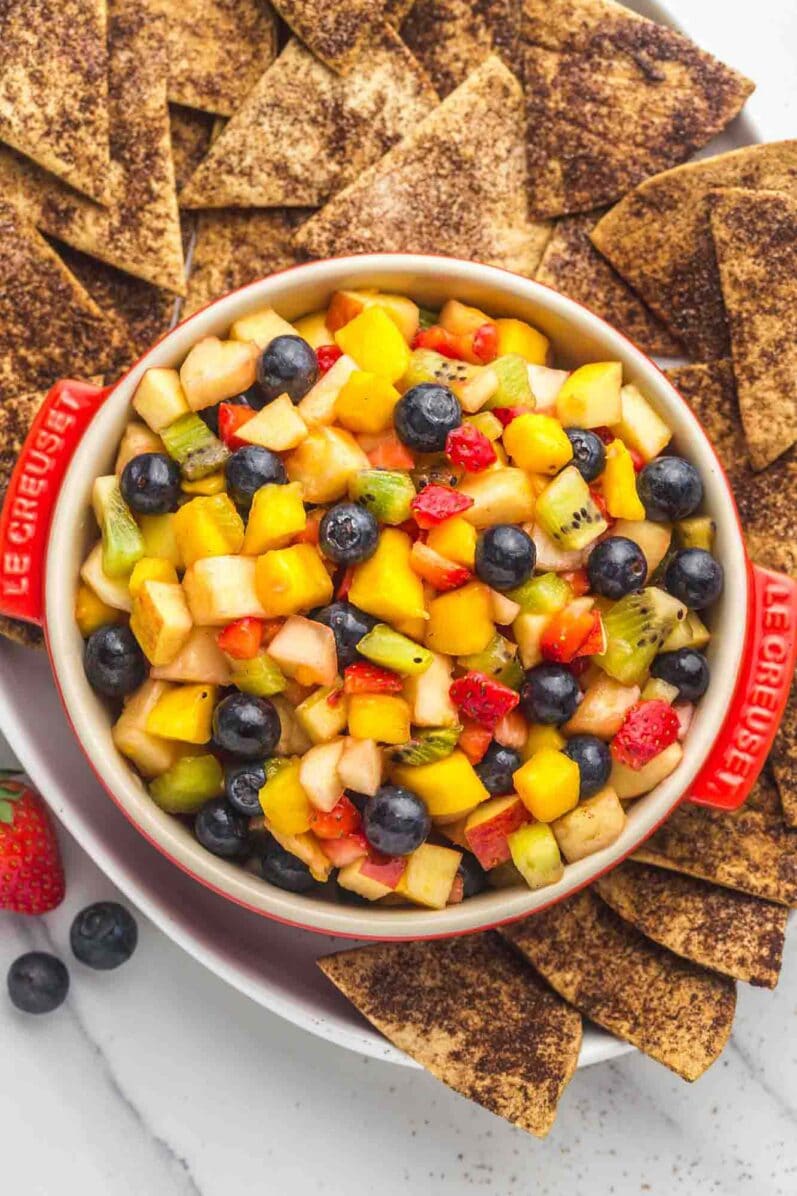 Make this Fruit Salsa with Cinnamon Chips in just 10 minutes before your next pool party! It's made with tons of fresh fruits like strawberries, kiwi, and mango, with crispy cinnamon tortilla chips for dipping.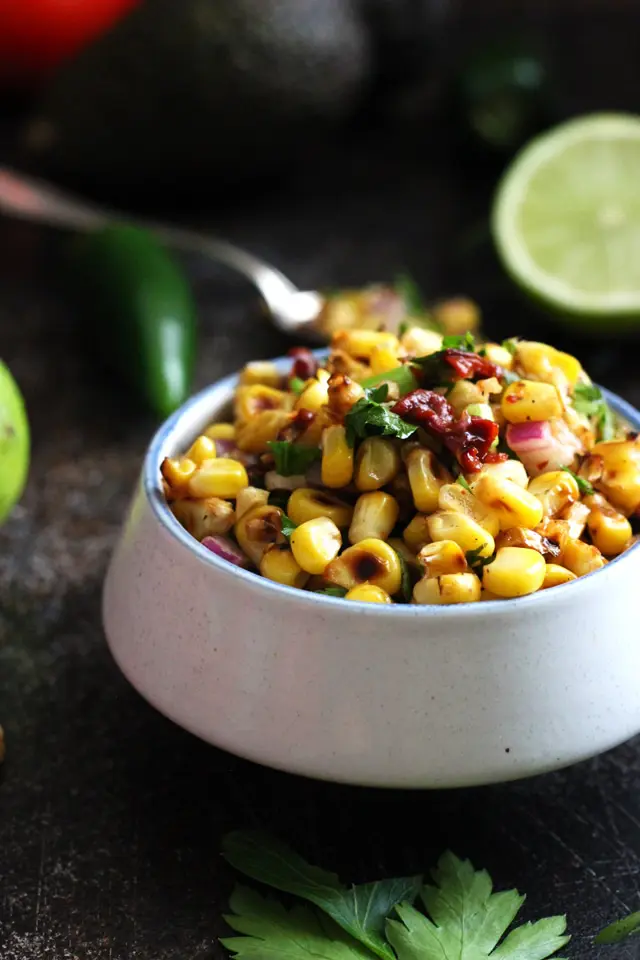 This addictive Chipotle Corn Salsa is a perfect accompaniment to any Mexican food. Sweet roasted corn makes a perfect pairing with smoky chipotle peppers. Such an amazing and fresh side dish recipe for summer gatherings or Cinco de Mayo!
This homemade cabbage salsa recipe is super easy to put together, insanely delicious, and super healthy too! Mexican pico de gallo combined with fresh crunchy green cabbage pairs perfectly with tortilla chips, quesadillas, tacos, and more!
Strawberry Jalapeño Salsa ~ juicy strawberries tossed with lime, cilantro and finely minced red onion, with the added kick of jalapeño. Serve this healthy salsa with tacos or just scoop it up with chips for the ultimate spring and summer appetizer!
This recipe for Roasted Tomato Salsa is so simple to make and packed with veggies and flavor. Roasting the tomatoes brings out the amazing flavor of fresh tomatoes and will make a salsa like you have never tasted. Perfect for dipping, spooning and so much more!
This roasted salsa Roja (red salsa) cooked in an air fryer is better than what you will find in most Americanized Mexican restaurants. The best part is you can adjust it to your taste.
Oven Baked Sweet Potato Salsa made with fire roasted corn and tomatoes. This vegan salsa is the perfect appetizer for parties or game day snacks.
This amazing Chunky Avocado Salsa recipe is the ideal snack option. With Roma tomatoes, fresh lime juice, and jalapeno peppers adding all of the flavor, you'll be enjoying this easy salsa recipe any time of year!
Transform your meals with this delicious Kenyan (East-African) Kachumbari salsa! It is easy to make, refreshing, and only needs a handful of ingredients.
Tomatillo Avocado Salsa is easy to make in minutes in your food processor. It's healthy, oil-free, and naturally vegan. Try this Salsa Around the World recipe today with all your Mexican favorites
Refreshingly light, tart, and spicy, this Citrus Salsa is part of this Salsa Around the World Series, and is an easy, no-cook salsa perfect for scooping up with tortilla chips or pairing with these Vegan Tinga Tacos.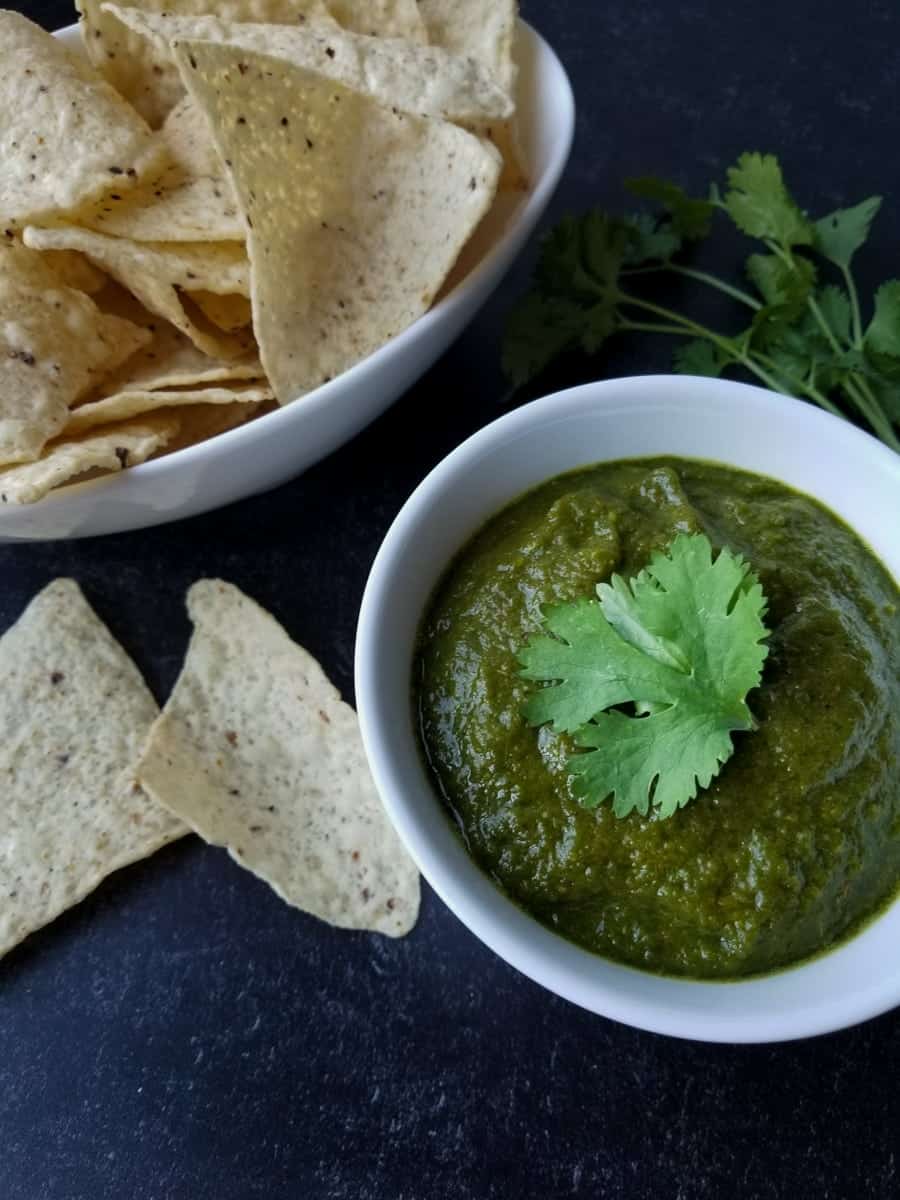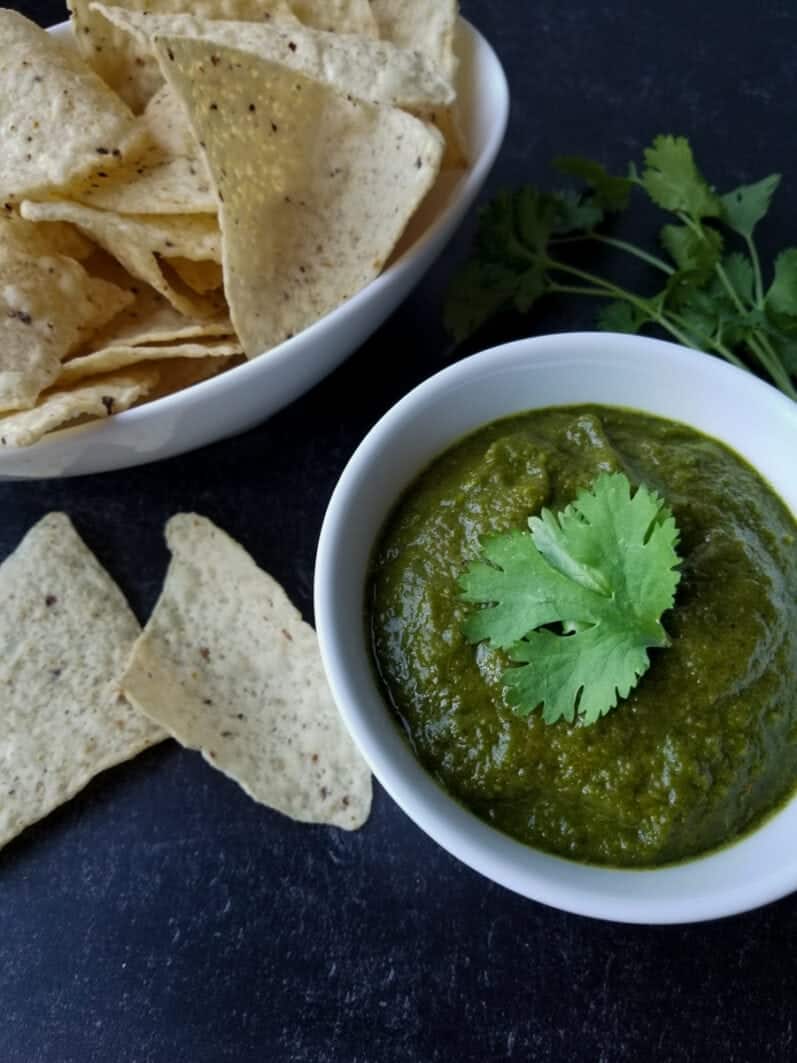 Not only is making salsa from scratch easy, you can easily customize Salsa Around the World to your taste and the flavor combinations are endless. A little smoky with a hint of spice this Roasted Poblano Salsa is easy to make and comes together in minutes.
Recipes That Go Great With Salsa
Have you tried this? Why not leave a star ⭐️⭐️⭐️⭐️⭐️ rating in the recipe card right below and/or a review in the comment section further down the page? I always appreciate your feedback. You can also follow me on Instagram, Facebook, Pinterest, and Twitter, and sign up for my newsletter!