These easy Vegan Brunch Recipes are the perfect, crowd-pleasing, plant-based brunch ideas to present to hungry guests. Vegans and non-vegans alike will find something here they love. These vegan breakfast recipes include 25 of the best cocktails, mocktails, tofu scrambles, pancakes, vegan bacon, breakfast potatoes, desserts and more.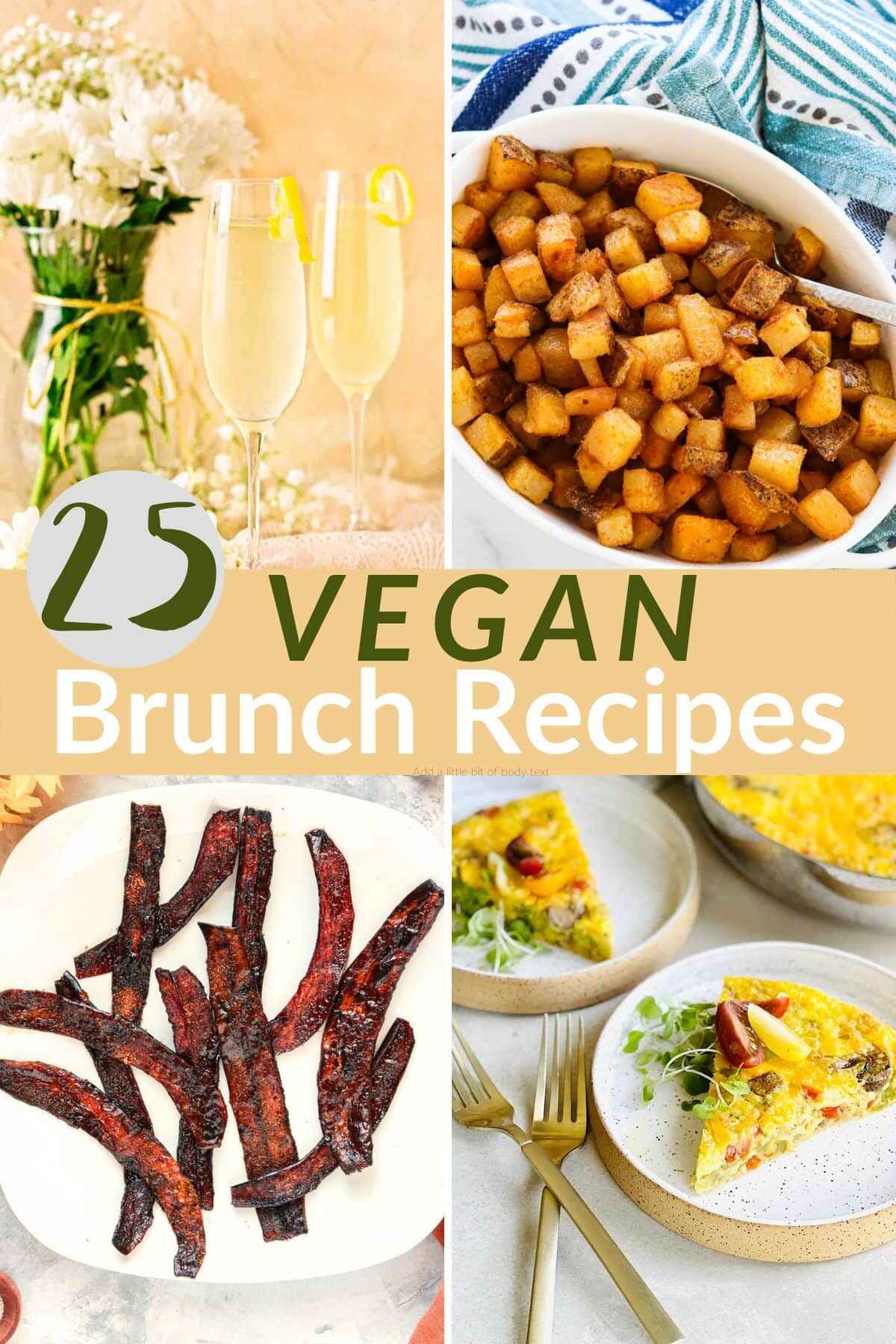 25 Vegan Brunch Recipes
From tropical cocktails and mocktails, to savoury muffins and vegan quiche, these last minute Mother's Day Vegan Brunch Recipes are hearty, healthy, delicious and sure to please your family and friends, vegans and non-vegans alike.. Please leave a comment and share which are your favorite!